Feeding Africa,
Building Communities
FarmWorks is a mission-driven agricultural company based in Kenya.
We aim to unlock Africa's agricultural potential by building clusters of mid-sized farms while working with thousands of small-holder farmers and establishing direct linkage to local and global markets.
FarmWorks: An integrated agricultural ecosystem
FARMS
Commercial mid-sized farms in clusters across Kenya,equipped with climate-resistant infrastructure, meeting Global G.A.P. standards, and operating with world-class efficiency  
OUTGROWERS
Working with hundreds of thousands of farmers in our communities, providing them with production, market, financing support to improve their livelihoods


MARKETS
Efficient and traceable domestic and export distribution to guarantee quality, consistency, and affordability for our customers



INSTITUTE
World-class apprentice-based agriculture training program, combining technical, behavioral, and leadership curriculum, to build up agriculture talent for the future
FarmWorks is a value driven organisation. Our values guide how we achieve our purpose. We strive, every day, to make our actions reflect them.
BE THE BEST VERSION OF OURSELVES
Live the highest standards of personal and professional integrity and nobility.

Demonstrate the passion and joy for delivering our purpose.

Engage in the spirit of learning, collaboration and dialogue.
LEAVE BEHIND A BETTER WORLD
Embed environmental, social and financial sustainability in all we do

Embed knowledge and science in all our practices.

Pursue growth of impact and capability systematically.


EMBED EQUITY IN ALL WE DO
Earn the trust of our community of farmers and customers.

Treat all staff as co-owners of our purpose.

Maintain the confidence of our partners and vendors.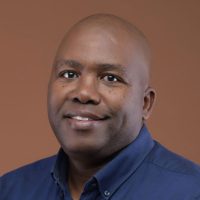 Co-founder & Head of Outgrower Programme